How Far Will the Euro Correct?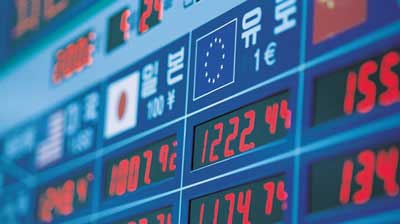 The euro is coming off its highs—figuratively and literally—as the single currency saw a sharp sell-off during the Tuesday trading session as Raghee Horner of InterbankFX looks at the factors likely to fuel further sell-offs and key levels to watch.
The strong Italian and Spanish bond auctions have continued as the EUR/USD trades well above the floor at the 1.2000 major psychological level. The problem is that the continued strength above 1.3200-1.3400 poses a problem. One that the ECB has to reel in….
The increased exchange rate for the euro has become the new headline that is driving the single currency lower and it's a real threat.
Europe cannot have a surging currency and keep exports competitive (think: Germany). The Fed did offer some temporary help by squeezing US dollar shorts with their "test balloon" of a mid-to-late 2013 easing wind-down. The market still remains unsure of ultimately the when of this but it has priced in an end to QE4-ever.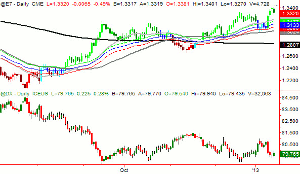 Past performance is not indicative of future results
Click to Enlarge
The strong correlation to US equities puts the debt ceiling (read: the next crisis) front and center for the euro as well. The run up to the eventual deal will likely mean some profit taking in equities with the expectation that the post-deal environment will be risk-on again.

Past performance is not indicative of future results
Click to Enlarge
The EUR/USD correction has reached the 38.2% Fibonacci retracement level from ECB Press Conference-fueled rally. Risk-off could allow the greenback to rally more and pressure the EUR/USD to 1.3180, which would also be the 61.8% "Golden Mean" support level. I don't see 1.3000 break unless a fear of a weak euro begins to erode confidence and the strong bond auctions. Traders and fund managers were punished for 2012 pessimism and will likely be wary of taking that route in early 2013.
By Raghee Horner, Chief Currency Analyst, InterbankFX
---