TRADING INSIGHTS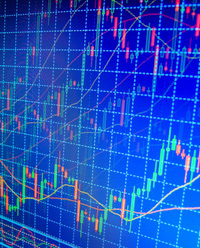 03/29/2023 12:01 pm EST
The chart of the day belongs to the technology company Squarespace (SQSP), states Jim Van Meerten of BarChart.com.
TRADING INSIGHTS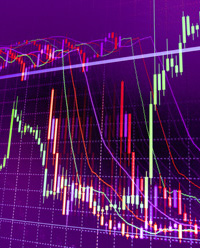 03/29/2023 12:00 pm EST
Technology bulls retreated Tuesday as interest rates rallied. The Nasdaq 100 slipped to 12,611, a loss of 0.5%, states Jon Markman, editor of Strategic Advantage.
Virtual Learning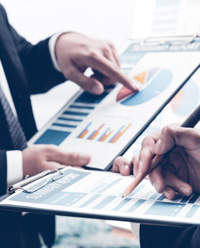 03/22/2023 12:00 am EST
Maritime shipping has recently been in the spotlight due to supply constraints, demand dislocation, port congestion, and several other factors. Although containerships have had their moment in the sun and the supercycle seems complete, there is a serious vessel supply shortage looming in other segments including the dry bulk and tanker sectors, further compounded by uncertainty around Russia oil sanctions and the related oil price cap, which could manifest into outsized gains for savvy investors. J Mintzmyer, a renowned global maritime shipping expert, will walk investors through key industry segments and offer insights on which segments and companies appear best positioned for trades or investments during 2023. Join me for the latest global trade commentary as well as an educational seminar on a fascinating, but often overlooked, a key segment of the global economy. You won't want to miss this one: J's curated shipping model portfolios returned an average of 136% in 2021 and 55% in 2022. Many of these top picks were shared on previous MoneyShow events!
Virtual Learning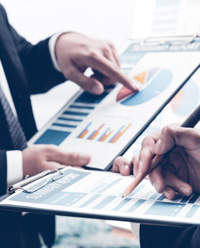 03/22/2023 12:00 am EST
The multi-trillion-dollar travel industry is about to undergo a major disruption as we recover from Covid-19 and as the millennial generation now becomes the major customer set. We all travel, so these upcoming changes will affect everyone. More importantly, knowing about these coming changes before they happen can help you invest ahead of the curve and reap maximum profit. Learn about the technology the industry will need to recover from Covid-19 and to serve the millennial generation. More importantly, learn about the company that has pioneered the technology that solves these problems and installed it in some of the largest Hilton and Marriott hotels in the country. Kevin Bidner, a CEO with a $500M exit in his history, who heads up The Hotel Communication Network, gives an enlightening talk about how you can get ahead of the curve and benefit from the changes to come.
---
A 40-Year Passion and History
MoneyShow has a long history of creating successful investors and traders through timely investing and trading education, delivered by powerful experts who are best-selling authors, market analysts, portfolio managers, award-winning financial journalists, and newsletter editors. With MoneyShow's interactive environment, our audience of over one million passionate investors and traders are offered a unique format of live, interactive exchange, which generates unparalleled experience for both the expert and the investor and trader.
With constant network expansion, we continue to create broader distribution of our expert commentary through virtual events, face-to-face forums, social media, and in-depth courses that educate and guide qualified investors and traders to outperform the market. Each session energizes, empowers, and educates everyone who participates. The opportunity for learning and profit within this highly charged atmosphere draws hundreds of thousands of enthusiasts, year after year.
View Courses