2 Ways to Trade Euro Weakness Now
12/20/2011 6:00 am EST
Focus: FOREX
Shorting the euro is perhaps the most compelling trade idea in the world today, and new technical developments in the EUR/CAD and EUR/USD pairs have brought about favorable trade set-ups.
The EUR/CAD is approaching trend line resistance, offering a selling opportunity near 1.3550.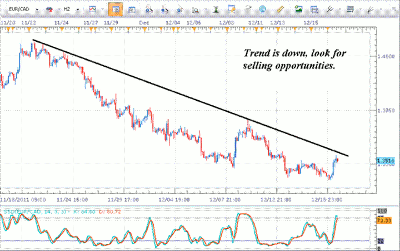 Click to Enlarge
On a recent TV interview, I was asked why the euro has been holding up despite the sovereign debt crisis. My response was that if you strip out the US dollar (USD), the euro has been in a downtrend against other currencies like the Australian dollar (AUD), New Zealand dollar (NZD), and even the Canadian dollar (CAD).
With trend line resistance approaching on the EUR/CAD, this offers an opportunity to align our trade in the direction of the trend. Therefore, this allows us to sell the Eurozone risk.
The EUR/USD market has finally taken out the key October lows at 1.3145 to confirm a lower top by 1.3550 and open the next downside extension towards the 2011 lows from January at 1.2870.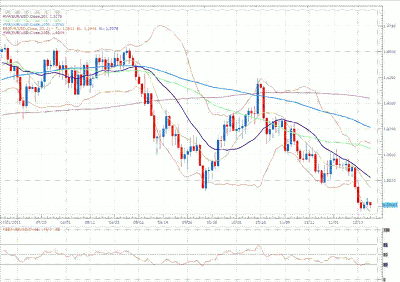 Click to Enlarge
Daily studies, however, are looking a little stretched, and at this point, we could see some corrective action before the market resumes its downward trajectory.
Look for any rallies to be well-capped in the 1.3300 area, from where the next lower top will be sought out.
See also: How to Short the Euro with Less Risk
By Jeremy Wagner, lead trading instructor, DailyFX.com