Taking a 'Road Less Traveled' in Forex
05/06/2015 9:00 am EST
Focus: FOREX
The euro may steal the spotlight in currency trading, but why limit yourself, asks Vadim Pokhlebkin, of ElliottWave.com, who cites the example of a recent 'off the beaten path' forex trade recommendation to illustrate that sometimes taking the road less traveled can indeed turn out to make all the difference.
Foreign exchange is the biggest market on the planet, with the daily trading volume of around $5 trillion, which far exceeds the total volume traded on all of the world's stock exchanges combined.
The bulk of forex trading is done in EUR/USD, the euro-dollar exchange rate or the euro. Yet there are literally dozens of other currencies you could trade. Today's trading platforms make going off the beaten path easy: Just choose the right pair from the list and push the buy or sell button.
You may ask: "But why would I want to trade a forex pair that's not on everyone's radar?" Well…for the same reason why you may want a quiet beach over a giant sea resort: less noise, easier to focus. And the waves can be just as beautiful…Elliott waves, that is.
This morning, the co-editor of our Currency Pro Service, Robert Kelley, emailed me and said:
"That EUR/CAD key reversal I sent you two weeks ago marked a bottom, as I suspected. (We also had a key reversal to the downside in GBP/JPY, marking a likely short-term top…)"
Robert was referring to his April 20 email about the bullish set-up in the euro-Canadian dollar exchange rate:
"…there was a key reversal up in EUR/CAD Friday (April 17). My preferred count labels a wave (iii) decline in place and calls for a rally in wave (iv)."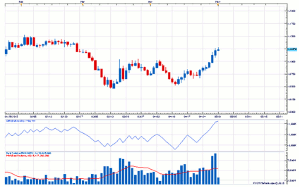 Click to Enlarge
You can—in this chart—see why our Currency Pro Service turned bullish on April 20. The long decline was showing five finished waves to the downside. That likely concluded a larger-degree wave three, so a correction in wave four—up—was due next.
Two weeks have passed, and here's where EUR/CAD finds itself on Monday: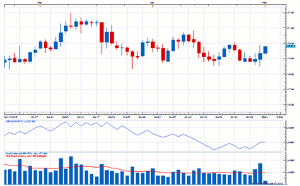 Click to Enlarge
Yes, in just 14 trading days, EUR/CAD has rallied almost 700 pips. (And now, the pair looks to be reversing the course.)
Keep in mind that these forecasts are based entirely on tracking and analyzing Elliott wave chart patterns. No news—or fundamentals—pure Elliott and other technical analysis tools. Our Currency Specialty Service covers 11 pairs—EUR/USD steals the spotlight—but as you can see, taking the road less traveled can be rewarding as well.
By Vadim Pokhlebkin of ElliottWave.com