MGM Wins Its Bet on Macau
01/10/2013 1:39 pm EST
Focus: STOCKS
The new year starts on a high note for this owner of high-end properties such as Bellagio, Mandalay Bay, and others in Las Vegas. The latest news on its efforts to build a new casino in Macau, on top of its successful debt refinancing, has MoneyShow's Jim Jubak, also of Jubak's Picks, raising his target price.
MGM Resorts International (MGM) has passed another milestone on its path to building a new casino on Macau's fast-developing Cotai strip. On January 9, MGM China Holdings, MGM Resorts International's joint venture with the daughter of casino giant Stanley Ho, received formal government approval to build what will be its second resort/casino in Macau.
The joint venture will pay a land premium of $162 million to build a 1,600-room hotel and a casino with 500 tables and 2,500 slot machines in Macau. The resort/casino is scheduled to open in 2017 at a projected construction cost of $2.5 billion.
How much is formal permission to build a casino that won't open until 2017 worth? Working backward from a projected EBITDA (earnings before interest payments, taxes, depreciation, and amortization) of $400 million in 2017, Deutsche Bank calculates that the development adds about $665 million to the equity value of MGM Resorts. (MGM Resorts International is a member of my Jubak's Picks portfolio.)
But in my analysis, the value of the 2017 casino still takes a back seat to improvements in MGM Resorts International's (MGM) balance sheet and any recovery in the Las Vegas market that the company dominates. During 2012, MGM Resorts (MGM) was able to raise $8 billion in long-term capital with longer maturities and lower interest rates than the debt it replaced. The interest cost savings come to about $230 million a year. That will help push free cash flow at MGM Resorts (MGM) to $476 million in 2013, according to Credit Suisse, from $216 million in 2012.
Revenue in Las Vegas is rising slowly, but it is rising. Gaming revenue climbed by 3.6% year over year on the Las Vegas strip. Hotel room rates have recovered more quickly in most US convention markets than in Las Vegas (which had to cope with both a national recession and local over-building), but that has created a pricing differential that now works in Las Vegas' favor. (MGM Resorts controls 40,739 rooms on the strip—or 27% of all Las Vegas hotel rooms.)
I'm raising my target price on MGM Resorts International (MGM) to $17.50 a share by November 2013 on the Macau news from my prior target of $16 a share.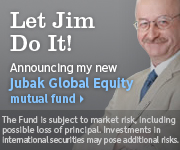 Full disclosure: I don't own shares of any of the companies mentioned in this post in my personal portfolio. The mutual fund I manage, Jubak Global Equity Fund, may or may not now own positions in any stock mentioned in this post. The fund did own shares of Banco Bilbao Vizcaya and Banco Santander as of the end of September. For a full list of the stocks in the fund as of the end of September, see the fund's portfolio here.