Hottest Metal on the Planet Breaks Support
09/10/2014 7:00 am EST
Focus: COMMODITIES
Even though it's been a tough year for gold and silver, Chris Kimble of Kimble Charting Solutions charts the year-to-date performance of this other chemical element and thinks investors should keep a close eye on its price action moving forward.
When it comes to the metals complex, it's not been that great of a year for gold or silver. On the flip side, Palladium has had a good year, as it was up near 25% YTD a couple of weeks ago.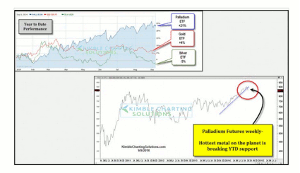 Click to Enlarge
Of late, Palladium is breaking a support line that has been in place the past nine months.
I am of the opinion it pays to watch leadership...keep a close eye here on Palladium price action over the next few weeks.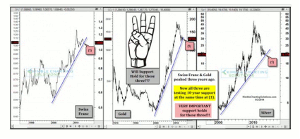 Click to Enlarge
What Palladium does going forward could have an impact on gold and silver, as they both set on support lines that date back ten years above.
By Chris Kimble, Founder, Kimble Charting Solutions