The parent of KFC was already slowing down in China, its biggest market, before the quality control scandal came along that threatens to drag it down further, writes MoneyShow's Jim Jubak, also of Jubak's Picks.
Shares of Yum! Brands (YUM) continue to take a beating-they're down another 1.16% as of 3:30 p.m. New York time-on reports from China alleging that suppliers to the company's KFC chain had injected antiviral drugs and growth hormones into chickens they sold to Yum! Brands restaurants.
China's Internet sites, such as Sina Weibo, have seen outrage and calls for a boycott of KFC until consumes can be sure KFC food is safe. (The alleged actions by suppliers would be in violation of Chinese food safety regulations.)
McDonald's (MCD) operations in China have been hit by similar allegations, but the company has responded with a statement saying that its chicken in China was tested by a third-party laboratory and complied with government regulations.
That, plus McDonald's lower profile in China-KFC is by far the dominant fast-food brand in China-has left McDonald's shares relatively undamaged. (China accounts for about half of Yum! Brands' revenue and profits. McDonald's is a member of my Jubak's Picks portfolio.)
Before you decide to treat this scare as a temporary glitch in Yum's China growth story-and an opportunity to pick up shares-remember that even before this incident, Yum! Brands looked to be having trouble in China. And that the stock has been falling since it closed at $74.47 on November 29. Shares of Yum! Brands are down 11.2% from that date through December 20.
On November 30, Yum! told investors to expect a 4% drop in same-store sales in China for the fourth quarter of 2012. That's a shocking decline from the company's 21% gain in same-store sales in the fourth quarter of 2011.
Part of the reason for the decline is a tough comparison with that 21% gain in the fourth quarter of 2011, and part of the reason is related to the slowdown in China's growth from 2011 to 2012.
But Wall Street analysts immediately noted that some of Yum! Brands competitors in China weren't reporting the same kind of sales declines. For example, Starbucks (SBUX) said on December 5 that it hadn't seen a slowdown in same-store sales growth over the past two months.
|pagebreak|
Is there a problem in China? And what might it be?
Perhaps Yum has a pricing problem with higher menu prices deterring customers. It might seem odd that this should crop up as a problem now-as opposed to, say, last year-but it could be related to Yum's expansion to China taking the company into a greater number of Tier 2 and Tier 3 cities with lower per-capita incomes than China's Tier 1 cities.
The company denied that pricing is a problem, at the same time as it explained that it had introduced a new, "more thoughtful" pricing scheme that looked at menu price changes on a city-by-city basis as opposed to across-the-board price increases.
Analysts have also speculated that Yum's China expansion has reached a stage where the company's new restaurants are cannibalizing sales at existing restaurants. The company has also denied that this is a problem-but at the same time, Yum! has said it will open 700 restaurants in China in 2012, down from 800 in 2011.
All this is discouragingly speculative-but I think that investors should be able to draw more informed conclusions in a few months. That would move Yum! Brands closer to easier comparisons on same-store sales. It should also move China's economy toward somewhat faster growth as China reaccelerates, modestly, from the September growth bottom.
That would provide some better perspective for figuring out how much of this is a China problem, and how much is a Yum! problem. (It will also give investors a chance to see how much lasting damage has been inflicted in the current chicken uproar.)
And remember that from a purely investing angle, the current bad news on same-store sales and chicken resets expectations. Yum! Brands has said that it expects to see China return to same-store sales growth in 2013, but same-store sales growth will be in the mid-single digits in 2013, and most of that will come in the second half of the year.
Since same-store sales comparisons get easier then too, Yum! Brands might be shaping up as a second-half of 2013 story.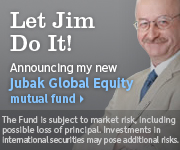 Full disclosure: I don't own shares of any of the companies mentioned in this post in my personal portfolio. The mutual fund I manage, Jubak Global Equity Fund, may or may not now own positions in any stock mentioned in this post. The fund did own shares of Banco Bilbao Vizcaya and Banco Santander as of the end of September. For a full list of the stocks in the fund as of the end of September, see the fund's portfolio here.