Join Ziad Jasani LIVE at The MoneyShow Toronto!
Join Ziad Jasani LIVE at The MoneyShow Toronto!
View from Toronto Video: Scenarios for Traders During, After Shutdown
01/22/2018 5:15 pm EST
Focus: MARKETS
If the stalemate within the Senate persists through mid-week, we are more likely in for a month+ of uncertainty. More on global markets from Ziad Jasani of the Independent Investor Institute, writing and videocasting on Monday.
View this week's video commentary here, recorded Jan. 22: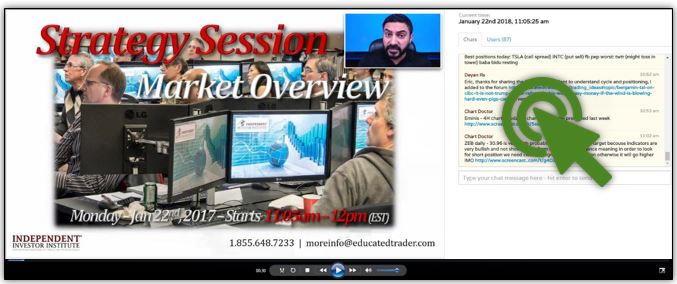 Will the shutdown affect the Equity Markets? Yes. But extreme positioning on major-macro-assets remain, making it important to stay close to currently over-bought equity markets:
Condition: Global Equity Markets extremely over-bought.
Shut-Down Impact: Makes it easier for Sellers/Bears to emerge and turn the volume down on the bull-party.
Condition: The USD has been pushed down by Merkel's coalition building which beefs-up the euro, furthered by Quantitative Tightening (QT) hints from the Bank Jf Japan, and China's reduced demand for US Treasuries as they shore up the Yuan for commodity trade; extreme oversold conditions on the USD make a bounce more likely.
Shut-Down Impact: Makes it easier to trade-off the USD for the yen, Swissy, euro and commodity-currencies (Aussie, Canadian Dollar).
Condition: Bond yields are rising, dramatically. U.S. Treasuries have been depressed on hints of inflation (U.S. CPI), fears of rising deficits related to Trump's tax reform, China's decreased demand as they focus on creating a petro yuan, BOJ's QT threats and irrational-exuberance on top of an over-valued equity market diverting flows away from bonds.
Shut-Down Impact: Makes it easier to sell-down U.S. government bonds.
Here are three scenarios for traders on a US government shutdown.