TRADING INSIGHTS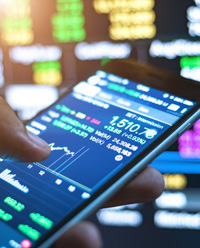 10 hours ago
My morning routine is that, usually, I'm in front of the computer at 8:00 am Central Time, 30 minutes before the US markets open. I run the scanner on PowerX Optimizer, and it finds possible trades based on my criteria, explains Markus Heitkoetter of Rockwell Trading.
TRADING INSIGHTS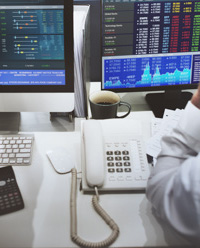 10 hours ago
There are, I think, two basic ways that most trades go sideways. The first is something that all of us do, pretty much daily—deviation from our setup, explains Boris Schlossberg of BK Asset Management.
Virtual Learning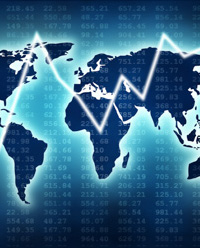 22 hours ago
How will the Biden tax agenda—death taxes, personal income taxes, corporate taxes, energy taxes, and small business taxes—impact investments? Will the debt spending cause higher inflation and interest rates? What impact will climate change agenda have on energy industry? Is Biden strong enough to stand up to the China threat? What are the challenges for small businesses as we enter the post-pandemic era? Tune in to Stephen Moore's presentation to discover the answers to these questions, LIVE!
Virtual Learning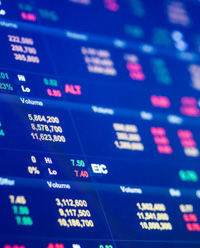 22 hours ago
How have markets and retail trading changed since the beginning of 2020? Caleb Silver, Investopedia's editor-in-chief, shares his insights into what traders learned from one of the most impactful years ever in the market, along with insight into the media and finance trends that shaped investor behavior over the past year.
---
A 40-Year Passion and History
MoneyShow has a long history of creating successful investors and traders through timely investing and trading education, delivered by powerful experts who are best-selling authors, market analysts, portfolio managers, award-winning financial journalists, and newsletter editors. With MoneyShow's interactive environment, our audience of over one million passionate investors and traders are offered a unique format of live, interactive exchange, which generates unparalleled experience for both the expert and the investor and trader.
With constant network expansion, we continue to create broader distribution of our expert commentary through virtual events, face-to-face forums, social media, and in-depth courses that educate and guide qualified investors and traders to outperform the market. Each session energizes, empowers, and educates everyone who participates. The opportunity for learning and profit within this highly charged atmosphere draws hundreds of thousands of enthusiasts, year after year.
View Courses