TRADING INSIGHTS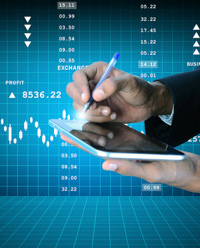 7 hours ago
Friday's note highlighted how equities were sitting on a fence with participants trying to decide where to go next, states Ian Murphy of MurphyTrading.com.
TRADING INSIGHTS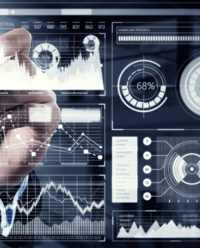 7 hours ago
The wall of worry is so high now that it seems insurmountable. But is it, asks Joe Duarte of In the Money Options.
Virtual Learning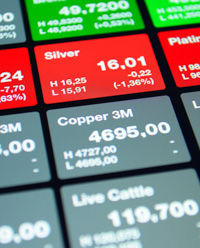 09/01/2021 12:00 am EST
Jim Garofalo, president and CEO of Professional Coin Galleries, says the US Mint is experiencing historic shortages of precious metals including gold, silver, platinum, and palladium. PCG helps its investors grow and protect their nest egg by offering only the finest and rarest numismatic coins. With the worldwide shortage of precious metals combined with the US Mint being severely compromised like never before, the opportunity for protection and profit with numismatic coins has never been greater. From the novice to the savviest collector, PCG has the experience and knowledge to help its clients achieve immense success.
Virtual Learning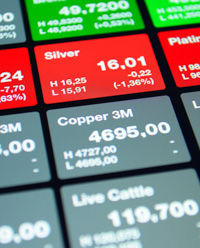 08/26/2021 12:00 am EST
Giga Metals is a TSX-listed junior exploration company with 100% ownership of the Turnagain nickel-cobalt deposit in British Columbia, Canada. Turnagain is one of the few global nickel resources that could meet future demands of sustainable and ethically sourced battery-grade nickel. Giga Metals' goal is to be the world's first carbon-neutral nickel mine. The company has recently reported an updated Preliminary Economic Assessment (PEA) that models production of an average of 33,000 tonnes of nickel per year over a 37-year mine life.
---
A 40-Year Passion and History
MoneyShow has a long history of creating successful investors and traders through timely investing and trading education, delivered by powerful experts who are best-selling authors, market analysts, portfolio managers, award-winning financial journalists, and newsletter editors. With MoneyShow's interactive environment, our audience of over one million passionate investors and traders are offered a unique format of live, interactive exchange, which generates unparalleled experience for both the expert and the investor and trader.

With constant network expansion, we continue to create broader distribution of our expert commentary through virtual events, face-to-face forums, social media, and in-depth courses that educate and guide qualified investors and traders to outperform the market. Each session energizes, empowers, and educates everyone who participates. The opportunity for learning and profit within this highly charged atmosphere draws hundreds of thousands of enthusiasts, year after year.

View Courses

I