Just Released:

2022 Top Picks Report
See the Pros' best Investment Ideas for the New Year
MoneyShow's 2022 Top Picks report features a shopping list of 100+ investment ideas and stock picks from a group of leading market experts and financial journalists who are among the nation's most respected financial minds and have a track record of long-term investment success. Find out which stocks made the list in the FREE special report.
Virtual Learning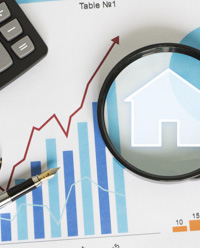 01/25/2022 12:00 am EST
Join First National Realty Partners' Drew Carpenter will present a company overview, the benefits of investing in grocery-anchored commercial real estate, and unveils one of our recent acquisitions, Champions Village.First National Realty Partners, one of the nation's premier sponsors of commercial real estate partnerships, is proud to present the opportunity to invest in a grocery-anchored multi-tenant shopping center located in Houston, Texas. Champions Village is a 66.3% occupied, institutional quality, market dominant, 383,346 square foot grocery-anchored shopping center. Champions Village is anchored by a Randalls (Houston division of Albertsons), generating strong foot traffic and annual sales. This center also features many other high-quality, national tenants including TJ Maxx, Barnes and Noble, Kirkland's, Painted Tree, and more. This property will provide investors with the opportunity to earn long-term cash distributions with exciting potential for upside through the execution of several value-add tactics.Financial Projections:15% Targeted Annual Return7.1% Targeted Avg. Annual Cash Distribution1.9x Targeted Equity Multiple5-Year Targeted Hold
Virtual Learning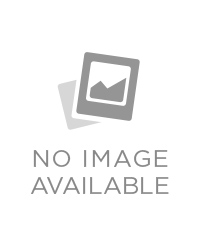 01/25/2022 12:00 am EST
At Preferred Coin Exchange we believe there is a better way to increase your net worth. An alternative, more creative way where we come alongside you, taking a consultative approach. We provide a tailored experience specifically to meet your financial goals. What are we so passionate about? The world's rarest coins. Our mission is to share their stories and get them in the hands of people that are looking for a different way to invest so that they can own the story. We desire to earn your business and believe that the strategies we put forth work because they are tailored to you.
---
A 40-Year Passion and History
MoneyShow has a long history of creating successful investors and traders through timely investing and trading education, delivered by powerful experts who are best-selling authors, market analysts, portfolio managers, award-winning financial journalists, and newsletter editors. With MoneyShow's interactive environment, our audience of over one million passionate investors and traders are offered a unique format of live, interactive exchange, which generates unparalleled experience for both the expert and the investor and trader.
With constant network expansion, we continue to create broader distribution of our expert commentary through virtual events, face-to-face forums, social media, and in-depth courses that educate and guide qualified investors and traders to outperform the market. Each session energizes, empowers, and educates everyone who participates. The opportunity for learning and profit within this highly charged atmosphere draws hundreds of thousands of enthusiasts, year after year.
View Courses