TRADING INSIGHTS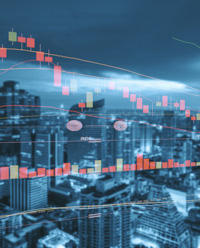 05/20/2022 12:30 pm EST
We're in one of the most challenging market environments in years, says Lucas Downey of Mapsignals.com.
TRADING INSIGHTS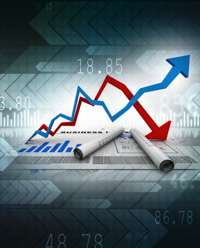 05/20/2022 12:30 pm EST
An interesting situation is unfolding in US stocks, exclaims Ian Murphy of MurphyTrading.com.
Virtual Learning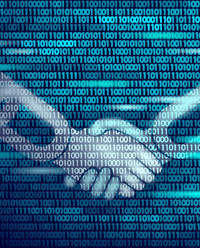 04/27/2022 12:00 am EST
Available only to accredited investors, this Financial Infrastructure Provider offers the opportunity to experience Blockchain and Cryptocurrency Mining with a consistent, predictable cash flow return. This investment, structured as an Equipment Sale/Leaseback, provides a significant return without exposure to the volatility of owning individual cryptocurrencies. Investors purchase and own the same computer equipment that the Company owns and uses. NFN8 then immediately leases the equipment back from the purchaser for a consistent US Dollar cash flow deposited directly by ACH into the purchaser's bank account. The investor's equipment is warehoused, operated, insured, and maintained by NFN8. At the end of the lease term, the equipment is purchased back from the investor for the full purchase price.
Virtual Learning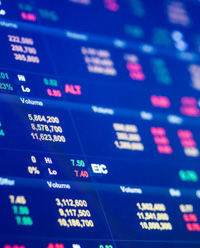 04/22/2022 12:00 am EST
No doubt you have already read many articles telling you how high inflation and an inverted yield curve have foreshadowed every recession in modern history. There is some truth to that. But there is also some fiction. 40-year investment veteran Steve Reitmeister will share with you his insights on this pressing matter along with his trading plan to stay one step ahead of the market.
---
A 40-Year Passion and History
MoneyShow has a long history of creating successful investors and traders through timely investing and trading education, delivered by powerful experts who are best-selling authors, market analysts, portfolio managers, award-winning financial journalists, and newsletter editors. With MoneyShow's interactive environment, our audience of over one million passionate investors and traders are offered a unique format of live, interactive exchange, which generates unparalleled experience for both the expert and the investor and trader.
With constant network expansion, we continue to create broader distribution of our expert commentary through virtual events, face-to-face forums, social media, and in-depth courses that educate and guide qualified investors and traders to outperform the market. Each session energizes, empowers, and educates everyone who participates. The opportunity for learning and profit within this highly charged atmosphere draws hundreds of thousands of enthusiasts, year after year.
View Courses